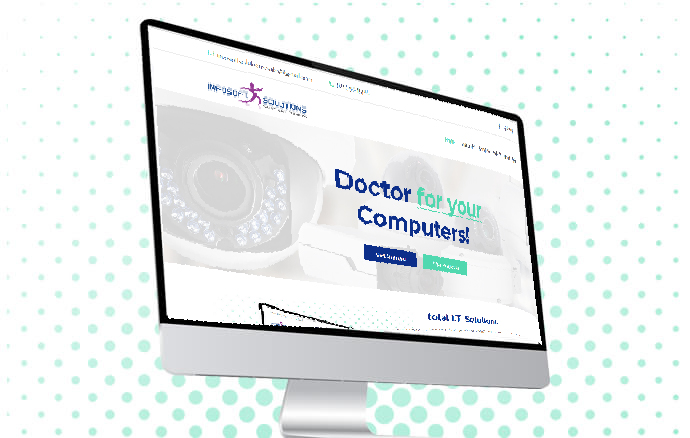 total I.T. Solutions
We provide solutions to all your computer hardware and software needs
Established in August 2008.
Having Experienced Service Engineers.
Providing sales and services to your personal computers, laptops, printers, cctv's, etc. Making all these our brand as "total I.T. Solutions"
Products
I.T. products we provide in your budget prices
Computer Sales & Services
We provide sales of new laptops & desktops in your budget prices as per your need and configuration. We also provide service for your personal computers.
We provide annual maintenance contract for your home pc and peripherals. Also we tie up with organizations for their IT support and needs.
Printer Sales & Service
We also provide sales and services for your organization and home printers. We sale cartridges and provide toner refilling services.
Protect your home and organizations from theft and have a look whenever you are outside from your place. Ask us for CCTV surviellance systems.
Computer Peripherals
Have your computer, but some components are not working. Visit us, we provide you good quality computer peripherals like keyboard, mouse, monitors, hard disks, etc.
Virus has struct your pc. Damaged your files. Solution to your problem is here. Visit us with your pc and get problem solved.
Clients
We have our tie ups with so many multi-national organizations such as QH Talbros Pvt. Ltd., Rajasthan Barytes Pvt. Ltd., Elite Thermal Engineering Pvt. Ltd., Nestiva Greens LLP, Ajay Pipes, etc. Also we work for schools and colleges, local shops and markets, etc. in our area.





Support
Need a support from us. Please fill the form and submit to us. We assure will provide service to you as soon as possible. If you need remote support, Please install teamviewer or anydesk or ammy admin and call us for remote support.
Contact Us
Want to reach us at, please find our contact details -
Address
Behind Shriyash Medicals, Opp MSEB Colony, Main Road, At Post Shirwal, Dist Satara 412801